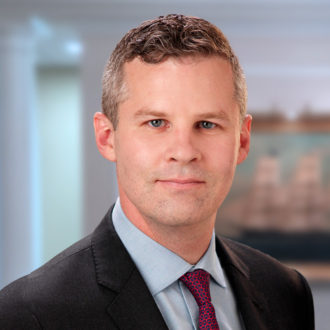 Padraig Hughes
Vice President, Development
Padraig Hughes is a Vice President with GID Development Group. As a part of the Waterline Square team, he was involved in various aspects of the development process, including financing, design and construction, marketing, sales and leasing. Prior to joining GID, Mr. Hughes worked as an Acquisitions Associate with the Global Real Estate Group at AIG, where he invested in the ground-up development of over $1 billion worth of real estate, including the following notable New York City development projects:
The Edge Phase 2: A 554-unit, $425 million multifamily development in Brooklyn
1711 First Ave: An 81-unit, $230 million condominium development in Manhattan
301 East 50th St: A 57-unit, $139 million condominium development in Manhattan
In addition to evaluating and closing new investment opportunities at AIG, he also was involved in monitoring the construction, marketing, lease-up and sales of several developments across the East Coast, including One North Fourth Place, a 509-unit, $280 million development project on the waterfront in Williamsburg, Brooklyn and One Brooklyn Bridge Park, a 438-unit condominium development with 70,000 SF of retail space and a 500-space parking garage.
Prior to joining AIG, Mr. Hughes gained experience across the real estate industry—he worked in commercial mortgage brokerage at Ackman-Ziff, in real estate investment banking at JP Morgan, in distressed debt investment at Lane Capital and in affordable housing / LIHTC syndication at Centerline Capital Group.
Mr. Hughes holds an MBA from the University of Michigan, an MS in Real Estate from NYU, and a BA in Economics from Wesleyan University.