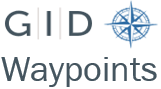 Transactions and Price Trend Higher: Transaction volume and pricing trends for light industrial buildings suggest investor bullishness
The persistent supply/demand imbalance within the light industrial sector is bolstering its appeal among a growing share of investors. Since 2010, both the number and average valuation of light industrial buildings traded have surged upward.  At the same time, institutional investors have emerged as huge buyers of industrial space, which GID believes is indicative of a protracted capital rotation into the sector.
According to the CoStar Group, the annual number of industrial buildings traded increased 93% between 2010 and 2018, and the dollar volume of such trades more than doubled. The rapid growth in transaction volume coincides with the entrance of large institutional capital allocators into the light industrial sector, and it serves to validate the growing asset prices, as market transaction volume is increasing in tandem with price. The five largest institutional buyers have purchased $23.6 billion, or 29% of traded volume, of light industrial real estate over the past five calendar years[1]. Blackstone, a noted private equity firm, has been the largest buyer, acquiring $6.8 billion over the timeframe. Despite the aggressive buying activity, these institutional investors indicate they are still under allocated to the sector. In just the past month, Blackstone announced it will buy GLP's US light industrial portfolio for $18.7 billion, nearly doubling its US industrial footprint in one transaction. Despite the surge in institutional buying within the sector, light industrial remains attractively priced relative to other asset classes, maintaining a 75-basis point cap rate spread relative to multi-family. GID believes the institutional investor base in the light industrial should continue to grow, supporting liquidity and pricing.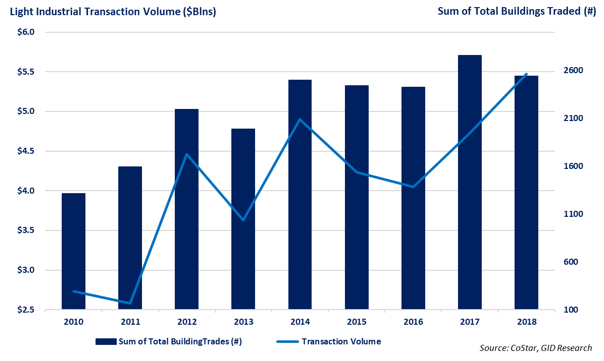 Please contact industrialresearch@gid.com for additional information
[1] CoStar Group, 2019
PDF Copy_Light Industrial's Continued Momentum Won't Stop Soon