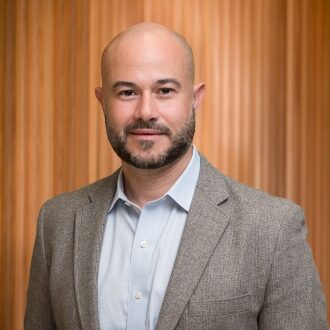 Ruben Maldonado
Associate Director, Head of Construction Management, GID Industrial
Ruben Maldonado serves as Associate Director and Head of Construction Management with GID Industrial. Mr. Maldonado is responsible for Construction Management of major capital projects for the firm's industrial portfolio.
Prior to joining GID, Mr. Maldonado was a Regional Technical and Asset Manager for Mapletree US Management, overseeing major capital projects for their 20 million square foot industrial portfolio in the southwest region including Texas, Nevada, Arizona & Tennessee and developed their National Roofing Program. Prior to Mapletree, he was an Associate Vice President of Construction and Development for Colony Capital's industrial portfolio overseeing capital work for over 60 million square feet and was responsible for developing their National Roofing Program. Mr. Maldonado has also acted as Architectural Project Manager collaborating in significant renovations including the historic 1950's Statler Hilton Hotel in downtown Dallas for MAA Architects in Dallas, TX.
Mr. Maldonado received a Master's Degree in Architecture (M.Arch.) from the University of Puerto Rico, School of Architecture, Bachelor's Degree in Environmental Design (BED) from the University of Puerto Rico, School of Architecture and has a Graduate Certificate in Project Management from the University of Texas at Dallas. Mr. Maldonado holds a LEED AP BD+C designation, an advanced credential for LEED experts knowledgeable about the LEED for Building Design and Construction rating system.