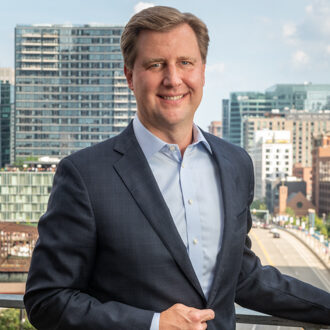 Gregory S. Bates
President and CEO
Mr. Bates is President and CEO of GID and serves on the Executive Committee and various Investment Committees of GID. As CEO, Mr. Bates is accountable for corporate strategy development and overall management of the company. Mr. Bates focuses on managing the ongoing relationships with GID's existing institutional equity partners; sourcing new capital relationships; providing direct management oversight of GID's investment management businesses; and investigating and recommending new business lines for GID.   
As the Chairman of the firm's ESG Committee, Mr. Bates is actively involved in GID's sustainability initiatives. He also serves as Chairman of the Board of GID Industrial Logistics, a wholly owned urban logistics platform. Mr. Bates is also engaged in the strategy for GID's residential and mixed-use development platform.      
Previously, Mr. Bates was President and COO of GID. He joined the company after working six years at privately-owned Building and Land Technology ("BLT") in Stamford, CT where he built and led BLT's third-party real estate private equity platform. Prior to BLT, Mr. Bates was an executive at GE Real Estate and served the company in various capacities over a 17-year career. While there, he was the General Manager of the Americas for GE Real Estate's Investment Management platform and the Managing Director of GE Real Estate's principal investing business. Prior to those responsibilities, Mr. Bates served as Managing Director of the Multifamily sector, overseeing GE Real Estate's $5 billion portfolio of joint venture investments.     
He most recently participated in the 2020 MFE Executive Leadership Panel and 2019 NMHC Diversity and Inclusion panel. He is a member of the Urban Land Institute's (ULI) Multifamily Blue Council, National Multifamily Housing Council (NMHC), Pension Real Estate Association (PREA) and Up for Growth, a non-profit focused on forging policies and partnerships to achieve housing equity, eliminate systemic barriers, and create more homes across the country.     
He and his wife Elise are Founders and Board Members of E•A•T (End Allergies Together), an organization focused solely on raising money for food allergy research. They have a daughter with severe food allergies which prompted their dedication to fund allergy research.    
Mr. Bates received a BA degree from Dartmouth College and an MBA from Harvard Business School.   
 Greg Bates LinkedIn Profile