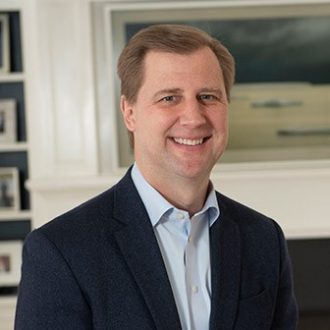 Gregory S. Bates
President and Chief Operating Officer (COO)
Mr. Bates is the President of GID and serves on the Executive Committee and on the various Investment Committees of GID.   As President, Mr. Bates is responsible for developing and implementing the strategic objectives of GID. Mr. Bates has oversight responsibility for various departments in the firm, including Legal, Finance, Acquisitions, Portfolio Management, Asset Management, and Residential Operations.  He is also the Chairman of the Board of GID Industrial Logistics, a wholly-owned urban logistics platform. Mr. Bates focuses on managing the ongoing relationships with GID's existing institutional equity partners; providing direct management oversight of GID's alternatives/investment management businesses; and investigating and recommending new business line investments for GID.
Previously, Mr. Bates spent four years as the COO for GID after working six years at privately-owned Building and Land Technology ("BLT") in Stamford, CT where he built and led BLT's third-party real estate private equity platform.  Prior to BLT, Mr. Bates was an executive at GE Real Estate and served the company in various capacities over a 17-year career.  While there, he was the General Manager of the Americas for GE Real Estate's Investment Management platform and the Managing Director of GE Real Estate's principal investing business.  Prior to those responsibilities, Mr. Bates served as Managing Director of the Multifamily sector, overseeing GE Real Estate's $5 billion portfolio of joint venture investments.
Mr. Bates received a BA degree from Dartmouth College and an MBA from Harvard Business School.