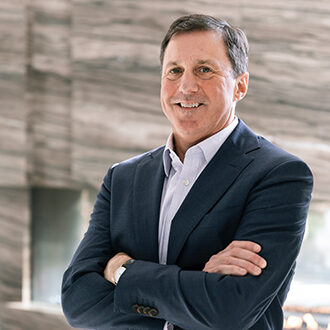 Daniel Jagoe
Managing Director, Head of Asset Management, GID Credit
Daniel Jagoe serves as Managing Director, Head of Asset Management for GID Credit and is responsible for overseeing the in-house asset management of the credit platform.
Prior to joining GID, Mr. Jagoe served as Head of Asset Management and Underwriting at Annaly Commercial Real Estate Group for over six years.  At Annaly, Mr. Jagoe successfully established an institutional quality asset management team by implementing rigorous risk management policies and procedures and upgrading the team responsible for the management of Annaly's $3B portfolio of debt and equity investments.  The role later expanded to include the oversight of the underwriting team that underwrote and structured transaction volume of up to $1B annually.
Prior to Annaly, Mr. Jagoe spent over 24 years at GE Capital Real Estate asset managing and originating balance sheet investments across all collateral types across the US. His responsibilities have included management, valuation and underwriting of performing, sub-performing and non-performing assets in portfolios ranging in size from $.5B to over $1.5B.
Mr. Jagoe received a BSBA in Accounting from Bryant University.