Platform Overview
GID has been active in the industrial sector since 1986.  Target assets are infill light industrial warehouses near high population density and consumer purchasing power.  Our strategy capitalizes on the secular shifts taking place in urbanization and heightened delivery speeds by pursuing assets that are in close proximity to the end customer.  The strategy focuses on locations with high barriers to entry and on functional buildings demanded by business-to-business and business-to-consumer users.  The industrial platform generates value for its investors by executing on stabilized, value-add, and development transactions.
Investment Strategy
Invest in infill industrial locations with high barriers to entry and very limited development potential in surrounding areas.  Target locations have high population density and high incomes with access to strong labor pools.
Target assets are multi-tenant buildings purchased for $5M or more that are accessible to wealthy, dense, and growing urban nodes.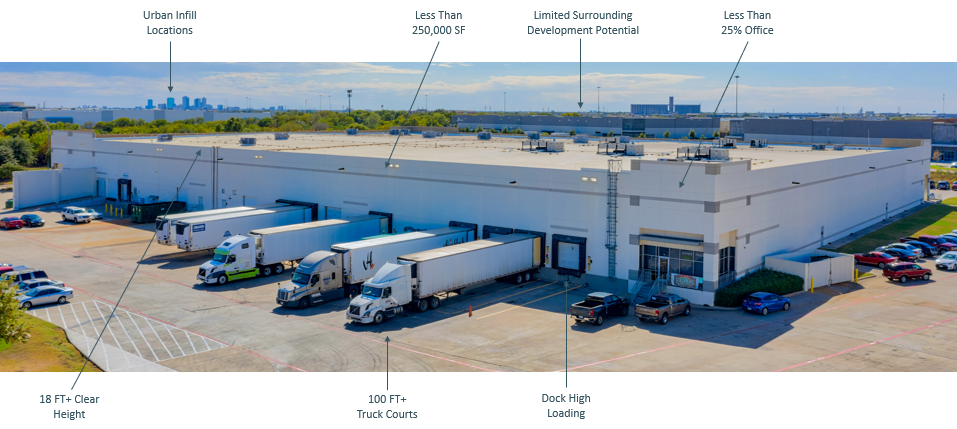 Target Markets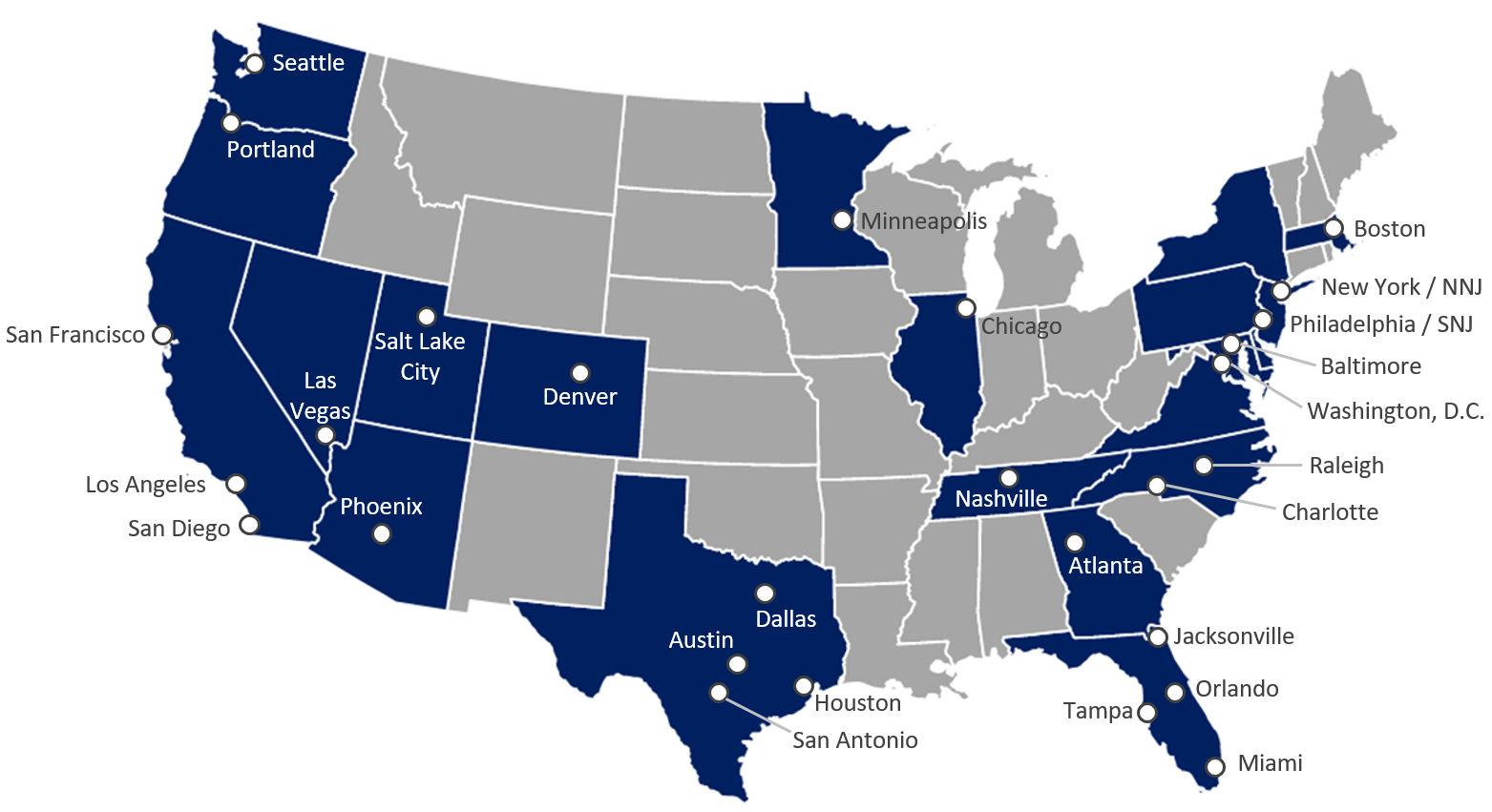 Leadership Team