September 18, 2019 Boston, MA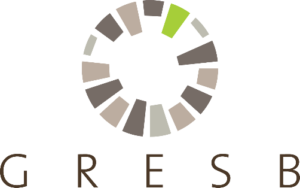 For the third consecutive year, GID has been recognized as a top sustainability leader by the Global Real Estate Sustainability Benchmark (GRESB). GRESB assesses the sustainability performance of real estate portfolios and assets in public and private sectors worldwide. Over 1,000 real estate owners and developers across 64 countries participated in the 2019 Real Estate Assessment. Globally, GRESB participants reported on over 100,000 assets, representing $4.1 trillion in gross asset value.
This year, GID was awarded 2nd place within the United States, Residential, Non-listed peer group. These outstanding results have placed GID within the top 6% of all global GRESB participants. GID also received five Green Stars, representing continued excellence in Environmental, Social and Governance (ESG) management and implementation.
More than 100 institutional investors, including pension funds and insurance companies, use GRESB data and analytical tools to optimize the risk/return profile of their investments and engage with their investment managers on ESG principles.
GID's mission is to leverage its investment, development, and management expertise to enhance the communities in which it invests, lives and operates. Since the formal of inception of its Sustainability program in 2016, GID has implemented sustainability and ESG measures across all areas of the company. GID's 2018 achievements include:
Completed two commercial solar systems in Massachusetts, totaling 824 kW of renewable energy generation capacity
Retrofitted 28 communities with LED lighting systems, projected to save 4,762 MWh annually
Reduced energy use intensity (EUI) by 3.61% and carbon emissions intensity by 3.19%
Achieved 8 ENERGY STAR certifications
Earned the ULI Greenprint Award for the most efficiency projects completed in 2018
Aligned sustainability program goals with the United Nation's Sustainable Development Goals (SDGs)
Signed on to the CEO Action for Diversity & Inclusion pledge to advance diversity and inclusion in the workplace
Established Windsor's California Wildlife Relief fund to support victims of the California wildfires
Launched its first Annual Sustainability Employee Award, given at the 2018 Operations Conference in Denver, CO
To learn more about GID's long-term sustainability program and to view the 2018 Sustainability Report, please visit https://gid.com/sustainability/.
About GID
GID is a privately held, globally diversified, and fully integrated real estate organization headquartered in Boston, Massachusetts. Backed by a team of more than 875 real estate professionals, GID develops, owns, and manages a premier portfolio of existing and under-development properties valued at over $17 billion. GID is engaged in all aspects of real estate investment, ownership, and operation and pursues opportunities both nationally and internationally cross multiple asset classes. During its 58-year history, GID has acquired or developed over 79,000 residential units and 16.8 million square feet of commercial space in twenty-four states.