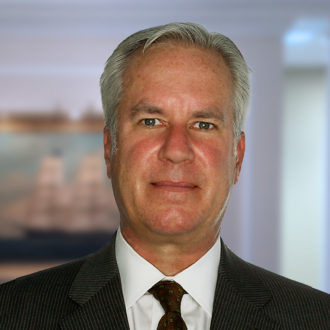 Paul Karnath
Senior Vice President, Director of Design
Paul Karnath is a Senior Vice President for the GID Development Group. He has a multi-faceted international background that spans design, construction and finance. He is a registered Architect and has worked as a project manager/designer in the United States and multiple international locations around the world. He has also worked in the construction management/general contracting business in managerial roles for approximately 10 years prior to joining GID. He is a registered architect and practiced architecture for 12 years in Boston and Paris. Prior to his career in design and construction, Mr. Karnath worked in the international financial money markets in New York for 6 years. He is currently responsible for the overseeing and management of design and construction for a variety of GID Development Group projects.
Throughout his career, Mr. Karnath has been involved in a wide variety of projects as both a designer and a builder both locally and internationally. He has been involved in a wide breadth of building types including large mixed use projects, office, hotel/resort, multi-family residential, custom residential, retail, laboratory, airport, restaurant, corporate interiors, renovation and new construction. At GID, he has been involved in a variety of luxury urban high-rise projects in Seattle and Houston throughout design and construction, as well as mixed use master plans in Houston and Atlanta.  Before joining GID, Mr. Karnath most recently worked as a construction manager for the General Contractor John Moriarty and Associates building commercial, laboratory, mixed use and multi-family projects in the Boston area for both developers and private/corporate entities. Prior to his construction experience he worked as a senior project manager, architect and designer with the architectural firms Arte Charpentier et Associés in Paris, France and Elkus/Manfredi Architects in Boston, MA. While at Arte Charpentier he worked on a multitude of international projects including hotel, mixed use and hospitality projects in France as well as commercial, mixed use, airport, hospitality and high end residential villas located in Thailand, China, New Caledonia and other locations.  Prior to his architectural experience abroad, Mr. Karnath worked for the Boston firm Elkus/Manfredi Architects for 10 years. While there, he worked as a senior project manager as well as a designer on project types such as mixed use, commercial, corporate headquarters, prototype and flagship retail, residential and institutional. As senior project manager, he worked directly with clients such as MassDevelopment, Equity Offices, Venator Group, Marsh & McLennan as well with private developers.
Mr. Karnath also worked for Graham Design Ltd. as their on-site Project Design Consultant, on two separate large scale five star resorts, The Palmeraie Hotel Resort located in Marrakech, Morocco and The Seven Seas Resort located in Side, Turkey, which included hotels, multiple restaurants, casinos, golf courses, swimming pools, retail and water parks.  Prior to his career in Architecture and Construction, Mr. Karnath spent 6 years in the New York financial markets as an international commercial money markets broker.
Mr. Karnath holds a BS in Business Administration from Villanova University. He also holds a BA in Architecture and Fine Arts from the Rhode Island School of Design. He is a NCARB certified, registered architect and a LEED accredited professional.