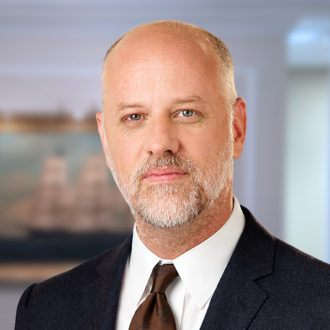 Garrett Gourlay
Vice President, Design
Garrett Gourlay is the Vice President – Design of GID Development Group. He has over 20 years of experience in New York City real estate and has specialized in the architectural design and development of mixed-use projects involving multifamily residential, office, retail, and hotel uses. Mr. Gourlay is responsible for design direction, planning, technical review, government entitlements, and aspects of the construction process.
Mr. Gourlay has been working in the New York City real estate community since 1994, working on several high profile projects within that time. His architectural career commenced prior to his formal training with Bates Smart & McCutcheon (BSM) – an Australian architectural/engineering/interior design firm based in Melbourne, the city of his birth. He became a designer, draftsman, and model maker while continuing to work at BSM for two years up until his departure for Los Angeles to study architecture at the Southern California Institute of Architecture (SCI-Arc).
Upon graduating from SCI-Arc with a Bachelor of Architecture, Mr. Gourlay moved to New York to begin his professional career. Mr. Gourlay found employment with Costas Kondylis and while there he was introduced to developer driven multifamily residential and mixed-use projects. He left CK Architect to pursue an opportunity to design a private home for a close friend in Tokyo, having spent his high school years in Japan. Mr. Gourlay went on to be a founding member of H. Thomas O'Hara Architect upon his return to New York where he further developed his specialization in multifamily residential and mixed-use projects. During that period he was involved in several projects that were produced in collaboration with such renowned architects as Philip Johnson, Michael Graves, and Robert Stern.
In 2002 he established Garrett Gourlay Architect PLLC with the specific aim of meeting and exceeding his client's expectations throughout the architectural process – from analyzing potential sites and establishing their zoning parameters to final walkthrough and project sign-off. By focusing on his client's requirements and spending time to listen to their needs he sought to produce quality work that maximized the fullest potential of a project – formally, functionally, and economically.
In 2010 Mr. Gourlay joined Morris Adjmi Architects while working on a high profile production complex at the request of the project's developer client. While at Morris Adjmi Architects he utilized his business experience, gained from running his own firm, along with his technical knowledge, from his years in the industry, to help develop the operations of the firm.
In 2011 an opportunity was presented to join Goldstein, Hill & West Architects (GHWA). He had previous experience with the three partners as well as several senior members of the firm when they worked together for Costas Kondylis at CK Architect. While at GHWA he oversaw and managed many of the firm's high profile projects as well as attracting several of his past clients to the firm. He was a member of the senior management team and worked closely with each of the partners.
Mr. Gourlay is a New York State Registered Architect and holds a certificate from the National Council of Architectural Registration Boards (NCARB).