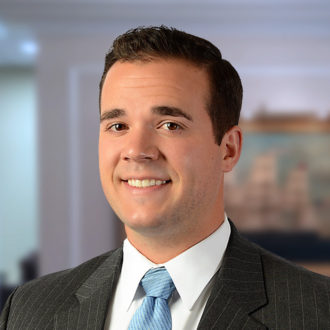 Dan Kelly
Development Associate
Dan Kelly is a Development Associate in the GID Development Group and is responsible for creating and maintaining complex financial models for large scale mixed use projects which include residential, retail, office, and hotel product types. Mr. Kelly participates in all aspects of the various stages of the development process, including financing, design, construction, marketing, sales and leasing. He is responsible for collecting and integrating project data, including construction cash flow requirements, operating income and expense projections and financing assumptions for project proformas. Mr. Kelly also conducts due diligence activities for potential development projects including the research and analysis of a variety of market factors that may influence the viability of a potential development project. He evaluates and analyzes market data including comparables properties (rents, sale prices, occupancy, etc.), supply and demand dynamics, etc and prepares materials to present to GID Executive Committee and Investment Committee members, investment partners, and construction lenders.
Prior to joining the GID Development Group, Mr. Kelly served as a REIT Analyst/ Portfolio Controller at AEW Capital Management on the Real Estate Securities team. He was responsible for the daily oversight of multiple Real Estate Investment Trust Equity portfolios and would monitor daily cash flows, trades, corporate actions, foreign exchange execution/processing and conduct pricing validation analysis for multiple securities. He was directly involved with asset allocations and global rebalances across multiple portfolios. Mr. Kelly was responsible for the Proxy research/analysis/voting of all securities held in all the portfolios. He was also responsible for monthly account valuation analysis and would create portfolio reviews and performance analysis packages that would be sent out to clients and perspective investors. Prior to joining AEW, Mr. Kelly served as a Senior Client Operations Specialist at State Street Corporation where he worked on the custody, accounting, corporate actions, and pricing of various funds.
Mr. Kelly is a graduate of The University of Connecticut School of Business with a Bachelors degree in Finance. He also completed all the requirements for a Real Estate/Urban Economics Major as well as completed all the requirements for a Marketing Minor.